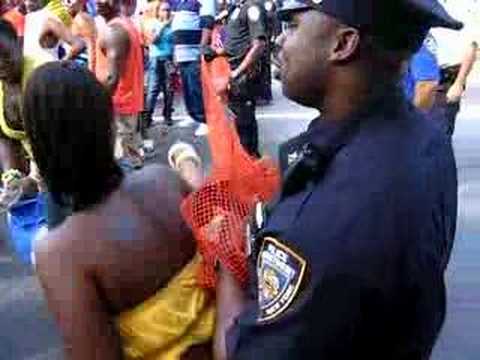 4 tags
Is grinding really dancing?
singcheer211: I really don't think so. Why do you insist that it is? It really isn't. Me neither.
What is the dance move "new jersey turnpike" they... →
Oh gosh, there's a link about a move that not only is grinding, but it's a degrading dance for my state named after one of its most maligned thoroughfares: The New Jersey Turnpike! It's my birth state's native freak dance where the basic moves for it (peck-peck-on-culis rubbing) are jacked up with sexual bending with palms on the ground! You know, I'd rather ride...
AHS deals with dirty dancing | DailyTidings.com →
Thank goodness for ballroom dancing clubs! Let's hope that one works…
I wish people would just dance instead of grinding...
I feel your pain. School dances are not what they used to be…
Florence High School Students Get A Lesson In... →
Another high school deters grinding with a weapon - ballroom dancing! They recently hired a dance instructor to teach participants how to dance the salsa and the swing to deter all that freak dancing. But the sad part is that dancing lessons as something to curb dirty dancing can have flaws. Not only lessons can be expensive, but some students would revert back to their bum-on-crotch shaking. ...
2 tags
Never Too Early to Stop Some Kids Freak Dancing...
Grinding is so easy to do, that even kids as young as five do this. Well, I helped Muetti's friend stop her son (he was 8 or 10, I believe) from dancing something pretty similar to freak dancing but with some space, in front of his girl friends, who were younger than him, after a recent Sunday Mass. His mother spanked him with a rolled up bulletin from my Catholic church and said that it...
1 tag
i don't like grinding. (me either.) →
kathleencarlin: there will be none at winter ball for all of those in attendance. seriously, ladies and gentlemen, let's stop degrading ourselves as we try and simulate animal-like sex on the dance floor. we look like idiots. we're not even looking at each other! to quote a very wise woman, "i'm really not… Well said - I was a victim of the dance from a church dance in my junior year...
The importance of being Darcy - Entertainment -... →
People in Regency England didn't dance quite the way we do. There was, for example, precious little grinding.  Smoke machines were rarely used. I doubt lasers made much of an appearance. On the other hand — fortunate generation! — everyone was spared the Electric Slide. Word, man - if schools have enough of that bum-on-crotch party dance, they would have to make their school dances Regency...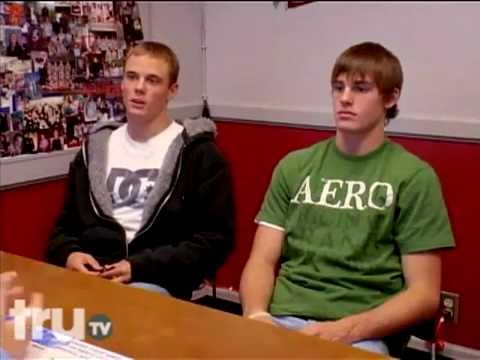 Freak dancing is okay, right? | The REAP Team →
I found this interesting link - there's a Catholic (like me) who had virtually experienced the same things I did in high school: freak dancing. He had vivid memories when responding to a question asked by a Catholic teen. Well, I have to agree that it encourages to connect with the physical part of sex because it actually simulates it. I also agree that teens should look to how others...
David Pierson: All forms of dancing are sexual →
One columnist wrote about the fact that all forms of dancing are sexual. Well, here's his standpoints. Bumping and grinding comes from African-American women asserting themselves as sexual beings when they were essentially shut out from hip-hop and breakdancing, which were dominated by African-American men. While I understand that parents are upset with the sexualized nature of ...
Portland High dance draws crowd despite grinding... →
Good for them! Keep it up!
6 tags
Can Ballroom Dancing Stop Anyone from Freak...
Grinding was once the dance at dance clubs, but thanks to music videos it became popular with teenagers. The moves are so easy to do that even a preschooler can learn them. Of course, parents, teachers, and other concerned people are fed up with it because it simulates sexual intercourse. There are solutions to discourage freak dancing. One extreme measure is to cancel future dances when...
3 tags
Grinding, Freak Dancing are Reasons Why Most...
There are numerous reasons why parents prefer homeschooling to any other method of schooling. By having kids under this intimate education system, you protect them from bullies, teasing, and overstimulation that burden them in a regular school. Also, parents save a considerable amount of commute time when they hire a teacher who would help the children learn and succeed, compared to putting them...
3 tags
My Guest Post is Now on A St. Petersburg Times... →
I wrote a guest post on the St. Petersburg Times education blog about - well, you know what issue is at hand! I would like to reiterate that I grinded in high school and soon realized after homecoming that it was inappropriate. Also, I noted in the post that I created this blog in response to a few videos featuring those under 13 freak dancing. Thus, I leave you with an excerpt from the ...
Oh Great - Some High School Canceled Homecoming... →
Oh snap! Looks like Montpelier High School In Montipelier, Vermont, joined the ranks of some high schools that canceled a dance because numerous students freak danced in the previous one. This time, it's homecoming. Canceling dances over grinding is not the answer. Not only seniors and underclassmen will miss out on them, but they would grind even more. Some people may want to consider...
3 tags
Kimberly Swygert: Get Your Foxtrot On! →
Kimberly Swygert, of the education blog Number 2 Pencil, writes a post in response to a school's ban on dances years ago after students did all the grinding despite being warned beforehand. Here's what she has to say: How 'bout Bennett sponsors a dance class during lunch, or has the students learn steps in gym? I mean, it's entirely possible that these kids really don't know any other...
This is My HubPages Feature on Freak Dancing →
In the world of HubPages, article writers like me write on something, mainly evergreen and original content. Well, having found almost no Hubs on schools and grinding, I decided to write one! I hope that it's informative enough for you to learn that freak dancing is a no-no.
Grinding Down Moral Standards: Out-of-Control... →
A Mormon blogger hates the idea of grinding at dances where youth are present, particularly in school and church (surprise) dances. Of course, she commends those not participating in those dances and who are in some sort of homeschooling program because they are kept away from the results of media oversexualization: To those of you who do not allow your children to attend school dances, or who...
3 tags
Another Way to Discourage Grinding - Romeo Style! →
Recently, a school by the name of Romeo High (Yes, that's the name!) in Michigan laid down rules and expectations for the homecoming dance. To add to the "no grinding" rule, they prohibit their participants from touching their private parts, butt, and chests. Also, they make them refrain from bending over and keeping either foot or both feet off the dance floor! Oh, and they...
5 tags
How to Discourage Anyone from Grinding
We parents, teachers, and some concerned others are fed up with a dance that numerous teenagers and some adults do in dance parties, school dances, wedding receptions, and other events that involve dancing: grinding. To perform the social dance to basic way, you either gyrate your hips behind a shaking butt or the other way around, with as little space as possible. That move is the shocking...
The Washington Post Article Against all the... →
Don't expect that an article on grinding would appear on the Washington Post? I do, and the author says that this isn't new. Sexually suggestive dancing was hardly invented by today's kids. Right - the booty-popping emerged out of nightclubs in the 80's and 90's, thanks to dances like "the Bump" and the Lambada. The forerunners of the dirty dance in a...
3 tags
Hopeful for a Grind-Free Disney Day
I'm going to Mickey's Not-So-Scary Halloween Party in less than two weeks. No, I'm not talking about the dandy parade, the candy collecting, and the fireworks that make you scream for more. I'm talking about the dance parties! I know what you are thinking - the Magic Kingdom is the place where  you can cut loose and grind like there's no tomorrow! Well,...
2 tags
Watch
Here's a very good reason to discourage grinding in school dances and other family-friendly events involving dancing! (Oh, and I'm showing that video again!) mybadparents: Kids dirty dancing. When I was their age the Macarena was all the rage! I wholeheartedly agree with you - let's bring back proper dancing, shall we?
5 tags
'But Grinding Is the Only Way to Dance!'
Dancing is a form of creativity. Ballerinas and lyrical dancers alike show their grace and poise with every pirouette, arabesque, and releve. Jazz dancers strut their stuff with high battements and split leaps. Tap dancers shuffle to even no music to get the rhythm of their feet. Hip-hop dancers pop and lock to make themselves look cool. But no genre of dancing is as easy and as bondable as...
Good Question!
kevinge123 has a question regarding the issue at hand in our blog: kevinge123: Whats the deal with grinding at school dances? I find that to be lame and slutty. Same with booty shaking. Excellent question - a lot of teens boast that it's their only way of dancing. They just learn it from their peers or from music videos, mainly those of hip-hop and reggaeton. Stay tuned for the original...
6 tags
Can Live Bands Discourage Grinding?
Schools and organizers of dance parties and events involving social dancing face this dilemma: how can they discourage grinding? Some schools make their students sign contracts that detail how to dance appropriately (regarding freestyle dancing). Some others  make them wear wristbands that would be snipped off to remind them that they would leave the venue for freak dancing. But few schools and a...
First One to Speak Up Against Freaking! →
mrsnickjonas93, like me, has enough of that popular social dancing called "grinding!" She wishes that proms were just good times - mainly no provocative dancing. Well, here's what she has to say in her post on My Teenage Dream (edited for concerned teachers and parents): mrsnickjonas93: Good old fashioned proms had live bands, and better music playing. It wasn't all just...
3 tags
Lists of Where Grinding Is (and Is Not)...
If someone happens to embrace the lewd dance called grinding (or "freak dancing"), he must acknowledge that there's a time and place for doing it. So where should he go to where having his leading partner gyrate her apples on the swaying front side of him, bend over and doing so likewise is acceptable? Here are places where that kind of "sexual bending" is and is not...
5 tags
The Waltz Was Considered Old World Twerking!
Dirty dancing, such as grinding (The bum-on-pelvis swaying is also called freak dancing, twerking, or just freaking.), is not new. No, I'm not referring to that 1987 movie, but history has made a lot of dances that raise eyebrows. One of the dances that made moralists scream in horror was the waltz. I know what you are thinking - you may not think of a classic ballroom dance associated...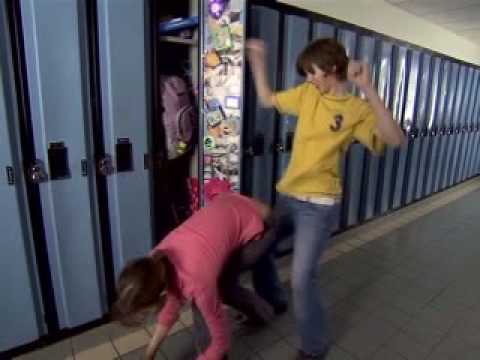 Booty dancing stirs debate over homecoming... →
With homecoming on the loom, teachers in my home district of Hillsborough County find ways to curtail "the nasty:" Newsome High School imposes a new rule: face to face with space. A teacher at King High asks students whether they would be freak dancing if their parents were in the venue with them. A teacher from my own alma mater, Jefferson High (Go Dragons!), has a live feed camera...
Site is Now LIVE!
In just short of 24 hours, I made this site - it's full of information about the grinding dance, the positions on dancing it and society, and solutions for schools to curb that disgraceful dance! I hope you will find this site valuable as well as great for fostering morals in social dancing!
Welcome!
Have you chaperoned at any school dance (a prom at a five-star hotel or just a welcome dance in the gym) and saw girls with hands on their knees rubbing their bottoms to their partner's front-sides?  Are you disturbed by that method of dancing? Are you someone who wants all that bad dancing to stop and be  out of every school dance or other event where children will be present? Well, ...